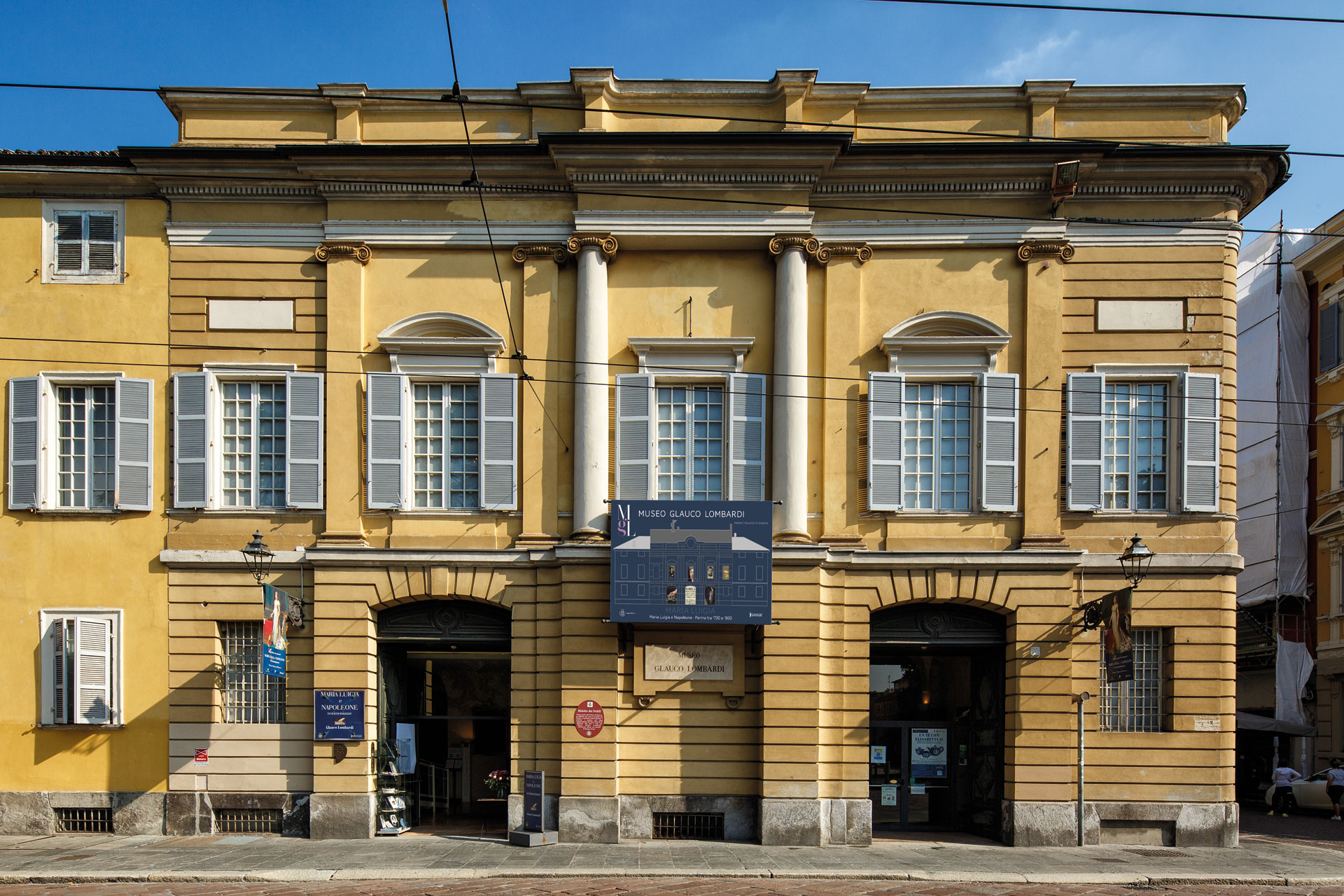 The Museum
Professor Glauco Lombardi (1881-1970) devoted his entire life to the study and preservation of documents, objects and works of art relating to the Duchy of Parma, which came to an end in 1859 during the Italian Risorgimento.
He tenaciously investigated antique markets and private collections, struggling to preserve the massive heritage which had been largely dispersed during such complex and controversial times.
The Halls
Lombardi fought decades of indifference with stubborn tenacity and first displayed his collection in the Ducal Palace in Colorno, his hometown, from 1915 until 1943, when the place was no longer safe because of WWII.
Meanwhile, in 1934 he reached an agreement with Count Giovanni Sanvitale, direct descendant of Marie Louise of Austria (1791-1847), Duchess of Parma and former Empress of France: Lombardi was thus able to acquire a large amount of Marie Louise's heritage, including many items referencing Napoleon Bonaparte. This purchase became the core of Lombardi's collection and of the subsequent Museum.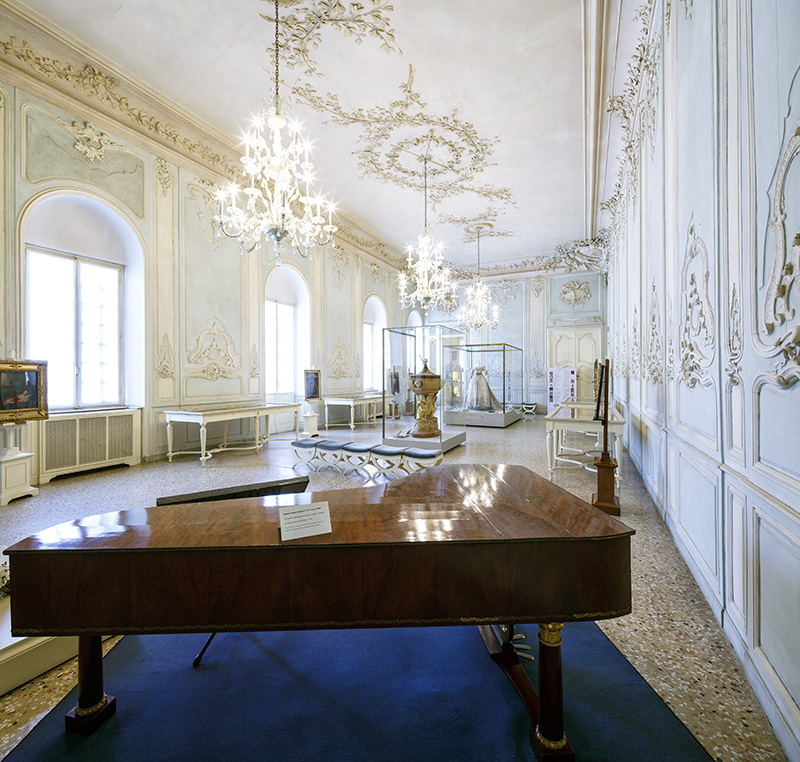 The difficult post-war years delayed the reopening of the Museum until 1961, when "Museo Glauco Lombardi" found its definitive premises in the Palazzo di Riserva in Parma.
The Museum is now a private Foundation entirely supported by the Fondazione Monteparma; over the years it has undergone major restoration and enlargement thanks to many private donations and bequests.
The Museum is a landmark in the local cultural panorama: along with exhibitions, publications, lectures, workshops and guided tours, it offers a musical programme focused on the fortepiano once belonging to Marie Louise ("Musica al Museo"), and a week of events in December for its "Settimana di Maria Luigia".